eBay annoyance...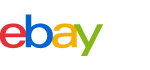 This is a long story. Please bear with me while I air my frustrations...
My elder daughter loves 'My Little Pony' things. So we rented a MLP DVD from dvd.easycinema.com ages ago. After we'd had the disc for about a fortnight and it hadn't been watched for about a week, I went to send it back to the rental company, but couldn't find the disc anywhere. It wasn't in the player, it wasn't in any DVD or CD box in the living room (it took me 2 hours to establish that!), or indeed in or under anything in our house. It had gone.
I expected that dvd.easycinema.com would charge me significantly for the loss of a disc, so I wondered if I could buy the DVD cheaply somewhere and replace the missing copy... I looked and found several on eBay for around the £5 mark (inc postage). Bingo!
So I bought one advertised as
"New"
for £3 + £2 postage. Seller had a feedback rating somewhere in the high 90s, so I didn't worry. Paid by PayPal and waited.
Four days later a
copied
DVDR
with an
inkjet-printed cover
and disc sticker arrived in the post. It didn't even feature the MLP stories that it was supposed to. This was no use at all for my purposes. So I politely e-mailed the seller asking for either a refund or an original disc.
No reply.
Three days later I tried another polite e-mail and got the following in reply:
"send disc back once recieved will send refund ta craig"
So I sent the disc back, first class, in its original jiffy bag at a cost of 65p.
Yesterday I got an e-mail from PayPal telling me that I had received a "Partial refund" of £3. The message from the seller with this said:
"hi heres your refund as requested. thanks. please can you leave positive feedback. thanks again craig."
Huh? He want's positive feedback for robbing me of £2.65 and leaving me with nothing at all to show for it except annoyance...
So I sent another, still reasonably polite, e-mail to him saying that if he refunded me the remaining £2, I'd leave neutral feedback for him, whereas if he didn't I'd leave neagative feedback and report him to eBay for breach of their regulations. I got this response:
"i am not willing to be out of pocket because you did not ask seller question"
So he thinks that because I took his advert, stating that the disc was 'New', at face value, it is my fault? Unbelievable.
So I sent another, impolite, e-mail saying that I am not willing to be out of pocket because he is a liar. I have left negative feedback on eBay and have started an "item not as described" dispute on PayPal.
Of course, none of this is worth doing for £2.00, but its the principal of the thing...
But I'm still really annoyed about the whole experience. Out of my 140 transactions on eBay over the years, this is only the third time that I've had to leave negative feedback (I have twice left neutral feedback). Most of the time it is fab, but this is just really annoying.
The final thing that got to me was the number of folk who had left positive feedback for the guy, yet were clearly surprised that they had received copied DVDs. Why would anyone leave positive feedback for someone who had posted a fraudulent advert on eBay and only partially refunded them when they complained? Yet several people have clearly done this. Positive feedback on eBay doesn't mean what it should.
And, of course, I had to find another copy of the DVD... Got it (really) new on Amazon for about the same money. I guess I'll know better next time.
______
Update: 12-9-06
The seller has now been booted off eBay. I am still £2 down, but can live with that.
______
Update: 29-9-06
PayPal reclaimed the £2 for me too. He's out of pocket now and not me! Success.